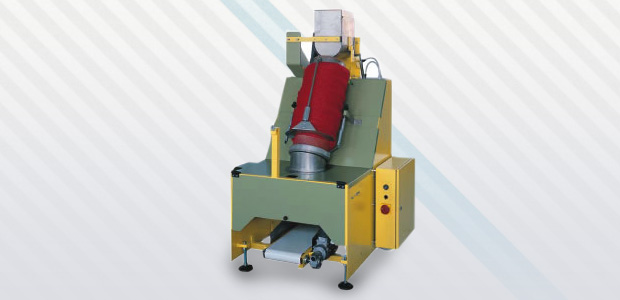 Alternatively, type AT 5 E, Company SPANG & BRANDS
Fully automatic Clipping machine is designed for packaging of piece goods such as potatoes, onions, citrus, apples, etc into the net bags.
The package consists of knit hose to which run the required dose of the goods from the tube dispensing equipment. Then net bag close by clip is cut off. Output of full net bags by take-off conveyor at the bottom of the machine. The machine is characterized by easy operation and maintenance.
The machine can be equipped with take-off conveyor and a rotary table for handling the creation of reserves for the final packing.
Technical parametres
| | |
| --- | --- |
| Power supply | 3x230/400V/50Hz |
| Supply | 0,5 kW |
| Weight range | 0,5 – 5 kg |
| Compressed air consuption | 40 l/min |
| Potential capacity for 1 kg | 20 net bags / min. |
| Maximal noise | 75 dB |
| Thermoprinter | Optional |
Figure