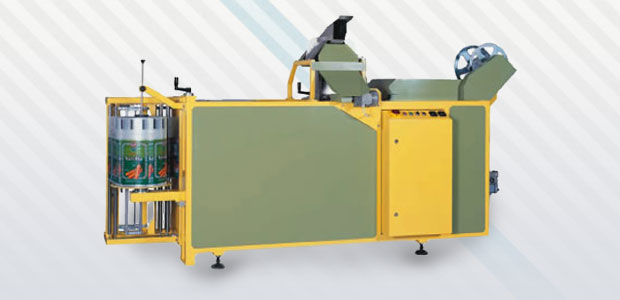 PE foil fabric batch of the size placed on the unwinding board. Despite guiding rollers and thermoprinter is foil fabric batch poised to carrying systém with cog belt. In this part of the machine is placed pocket cutting device to cut in the desired size of pocket equipped with stop senzor. At the bottom of the machine is mounted outfeed conveyor, ensuring the transfer of filled pockets.
The entry hole comes packaged goods into the prepared the PE pocket, the full pocket is moved by force of cog belt to the heat jaw. Pocket is closed. Next working cycle is full pocket cut out of foil fabric batch. The remains of foil is coil up onto bobbin, the bobbin is placet above machine.
Staff collet full pockets in output of the machine conveyer. The output of the machine can be equipped with take-off conveyor with a rotary table according to client requirement. A rotary table use for handling the creation of reserves for the final packing. Final step is group packaging of pockets.
Technical parametres
| | |
| --- | --- |
| Power supply | 3x230/400V/50Hz |
| Supply | 3,5 kW |
| Weight range | 1 – 10 kg |
| Compressed air consuption | 40 l/min |
| Potential capacity for 1 kg | 30 pockets / min. |
| Potential capacity for 10 kgs | 15 pockets / min. |
| Maximal noise | 79 dB |